"CHATEAU DE VERSAILLES®"​ BRONZE PLANTERS
"Château de Versailles®" aluminium planters
Following the success of the "Château de Versailles®" orange-tree box (used all over the world in the greatest palaces and institutions), Jardins du Roi Soleil now offers an adaptation of its flagship product, made of bronze in reduced size.
Casted in France, the "Château de Versailles®" bronze planter is hand burnished by the bronze experts of Rennotte Riot, artisans of FORT ROYAL group. The hand crafted patina gives a unique grain and the authentic charm of the collectible in three finishes : brown, antic green and verdigris.
With its reduced size (9,8 inches wide and 11 inches high), this planter will fit as outside (driveways, balconies, stairways, entrance porches) as inside. It is a first grade decoration item and beautiful container for your plant.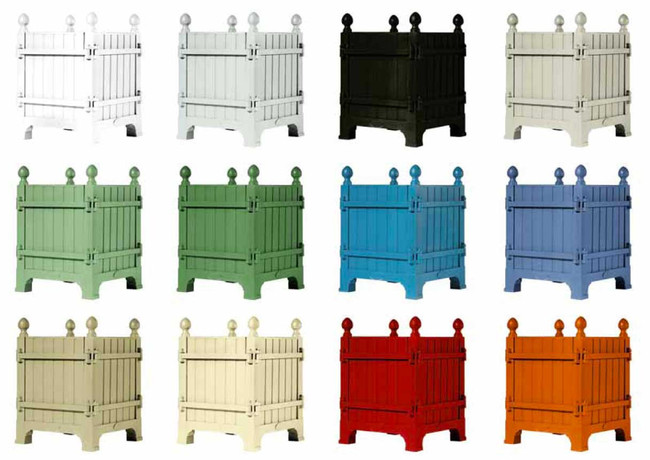 "Château de Versailles®" bronze planters