ALCINE LUMINOUS ORANGE TREE PLANTER
This original creation by JARDINS DU ROI SOLEIL is a contemporary version of the famous "Château de Versailles" planter. Definitely modern, the innovative ALCINE orange tree-box will light up gardens, lounges and patios of estates and hotels.
Provided with a structure and bands made of cast-iron guarantying sturdiness and longevity, this new model features removable and customizable glass panels. In addition to the smooth or ribbed standard finishing, the sandblast on the glass allows the engraving of patterns of your choice making every ALCINE orange-tree box unique.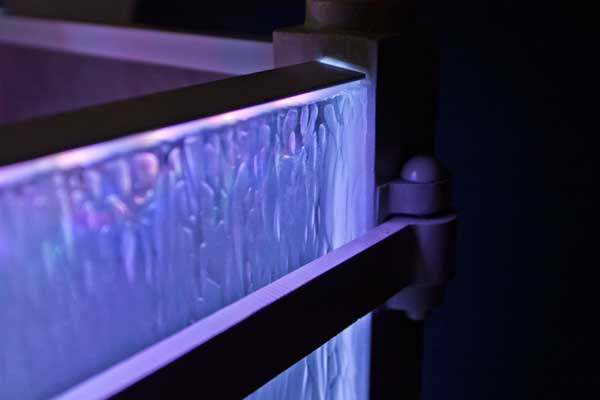 Two combinable options of lightning are available.
A light-emitting diode system is placed in the inferior and superior edges of each panel to spread light. The tint is entirely adjustable through a remote control and offers a rich range of colors.
A phosphorescent treatment within the glass of panels, displays a smooth and natural light as night falls without any electricity supply.
These two systems are entirely integrated to the structure of the orange tree-box whose horticultural qualities are totally preserved.