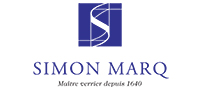 Group of French Arts and Crafts. Holding of Jardins du Roi Soleil.
Studio specialized in natural stone sculpture for statues, outdoor furniture, ornaments and decorative elements.
Studio specialized in wrought-iron work for furniture and all elements of exterior and interior architecture.
Bespoke hand-crafted shotguns and express rifles.
Partner of Jardins du Roi Soleil.
Cabinetmaker specialized in traditional production of high-end classical, art deco and contemporary furniture.
Master glassmaker since 1640 restorator and creator of stained glasses for religious and civil architecture and interior design.
Brass expert in furniture and garnishment since 1860.
International agency of press and public relations based in Paris and London.