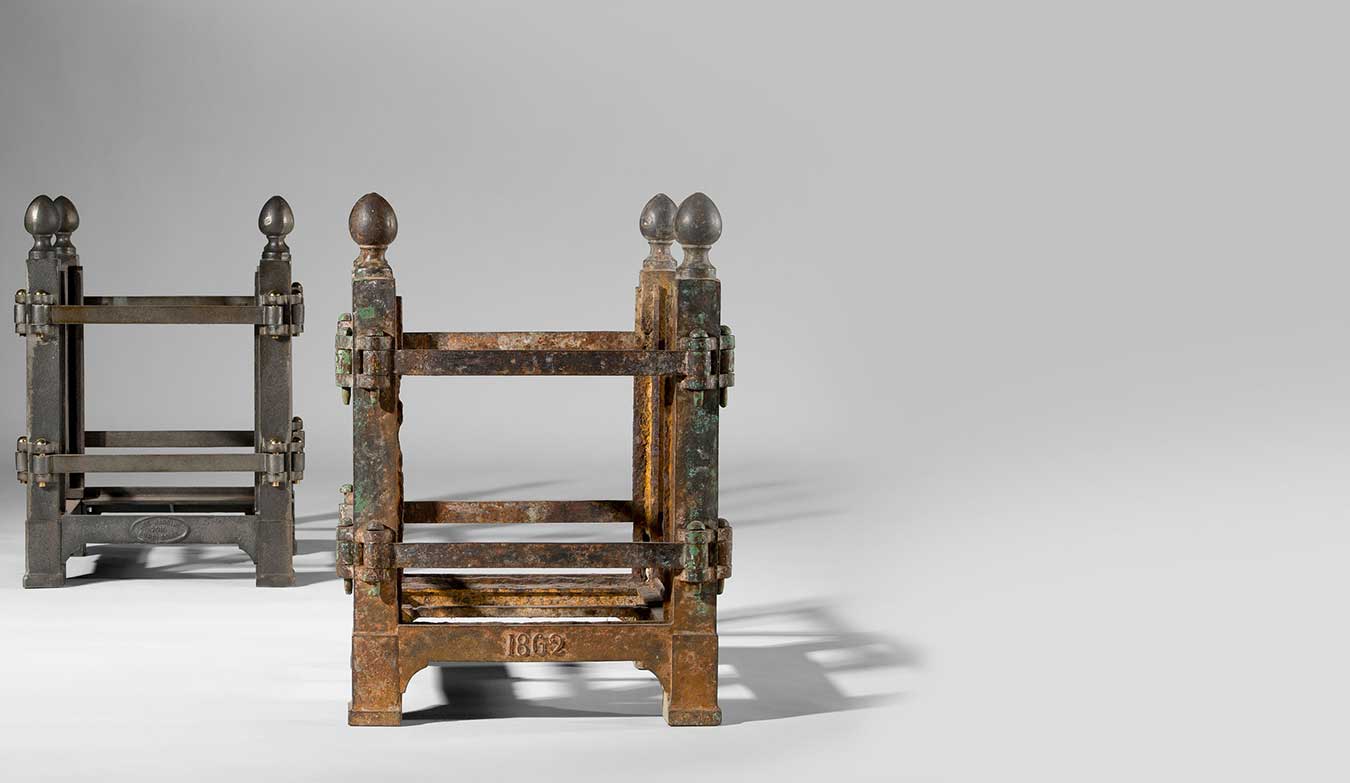 The JARDINS DU ROI SOLEIL company was founded by Jean-François Jiquel, Jean d'Amonville and Francis Vernhol to produce and market the Château de Versailles orange-tree box, a patented adaptation of the garden boxes created in 1670 by André Le Nôtre for the growing of orange-trees at the Château de Versailles under the reign of Louis XIV.
Acquired in 2011 by the French group of exceptional art-craftsmanship FORT ROYAL, JARDINS DU ROI SOLEIL has expanded its initial output by offering, alongside its tree-boxes, other garden elements derived from the garden furniture of the Château de Versailles: wooden benches, cast-iron vases, Medici's vases in chestnut trellis, various trellises, lanterns and lamps.
Its flagship product, the « Château de Versailles » orange tree-box, was designed in 1975 by Jean-François Jiquel, inspired by the garden trays made by Le Nôtre, and by an adaptation dating from 1820, which can only be found at the Orangery of Versailles. The « Château de Versailles » tree-box owes its reputation to its technical specifications making it an unique horticultural tool, to the rigorous selection of noble materials such as oak and cast-iron that go into its composition, thus producing an entirely French-made art-craftsmanship piece, which can last up to 150 years.
JRS is the official purveyor of the Château de Versailles public establishment which has granted it the exclusive licence to use the « Château de Versaille » brand name. Many public establishments and private domains in France and abroad number amongst its clientele. The « Château de Versailles » tree-box adorns properties, castles, prestigious homes and grand hotels across the world. Seven thousand pieces have thus been produced since the company was started.
The JRS products are entirely composed of noble materials, which are employed according to traditional artisanal techniques.
Designs, models and brand names are registered both in France and internationally.
JRS has financed the restoration of two sculptures of the Château de Versailles Park, thus making it a sponsor of The Château de Versailles and Trianons Trusts.